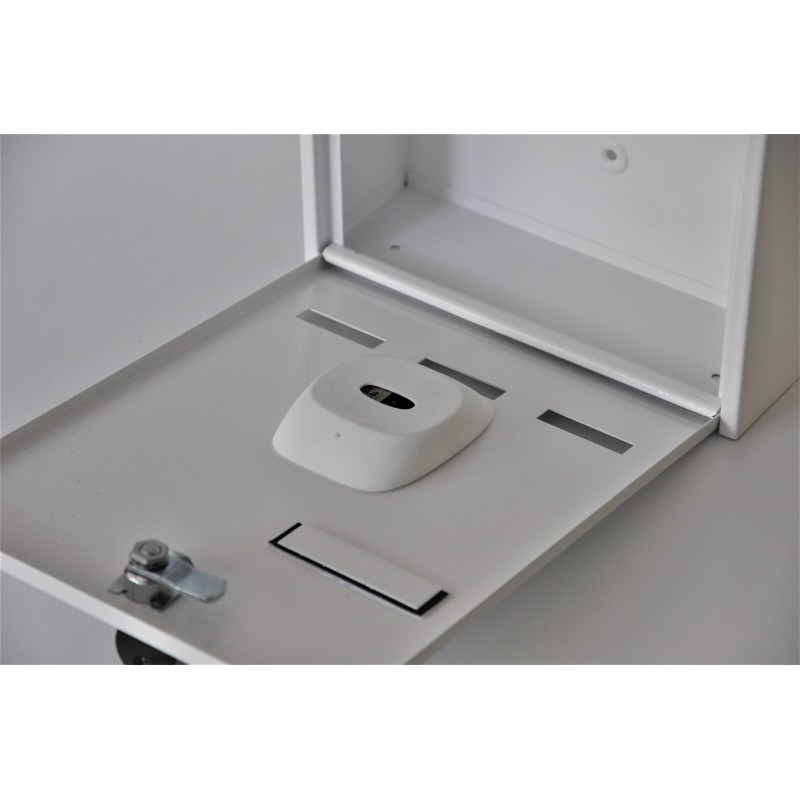  
Universal letterbox sensor - Tester Edition - including 1 year network and portal services
Own a letterbox? Would you like to be notified about new letter in? 
Switch your ordinary letterbox to smart with our world unique sensor, just insert sensor in to your letterbox and get emails or SMS notifications right after new letter inserted to your letterbox or right after it was emptied.
Price includes:
1 x Grey color letterbox sensor 
2 x AAA Alcaline batteries
1 YEAR sigfox free network subscription
1 YEAR portal subscription with 50 notification SMS credit
Further years of usage (network + portal) is 12 EUR/per year + (EU VAT applied to EU customers)
Note:
This product offers full functionality delivered in quality 3D printed box.
letterbox sensor properties:
SIZE
 66mm x 90mm x 15mm
BATERIES
 2xAAA, quaility alcaline batteries
OPERATING TEMPERATURE

form -20C up to +60C (outodoor version with Lithium battery) 

form 2C up to +50C (version with Alcaline battery)

BATTERY LIFETIME
aprox. 2-4 years, depending on usage
COMPATIBILE NETWORK
SIGFOX -  RC1, RC2, RC4
OUTPUT POWER
14dbm for RC1,  24 dBm for RC2, RC4
Maximum letterbox depth
18 cm
management application properties:
Web application included in device price
1YEAR - app.justopen.io
Mobile application included in device

1YEAR, android and iPhone

(available form end od March)

Notification targets
email, sms - 50 sms free
Map View
yes
Letterbox event history
Yes

Network requirements:
Requires good SIGFOX newtork coverage. Please check network availability at https://www.sigfox.com/en/coverage. Please send us your GPS coordinates to sales@inovasense.com to check your location with coverage sigfox prediction model.
Choice apropriate zone: RC1, RC2 and RC4 is available
RC1:Europe: Belgium, Croatia, Czech Republic, Denmark, Estonia, Finland, France, Germany, Hungary, Ireland, Italy, Luxembourg, Malta, Netherlands, Norway Portugal, Slovakia, Spain, Sweden, Switzerland, United Kingdom.

Overseas France: French Guiana, French Polynesia, Guadeloupe, Martinique, Mauritius, Mayotte, New Caledonia, Reunion.
Middle East and Africa: Iran, Kenya, Oman, South Africa, Tunisia, United Arab Emirates.
RC4:Latin America: Argentina, Chile, Colombia, Costa Rica, Ecuador, El Salvador, Guatemala, Honduras, Panama, Peru.

Asia Pacific: Australia, Hong Kong, Malaysia, New Zealand, Singapore, Taiwan, Thailand.